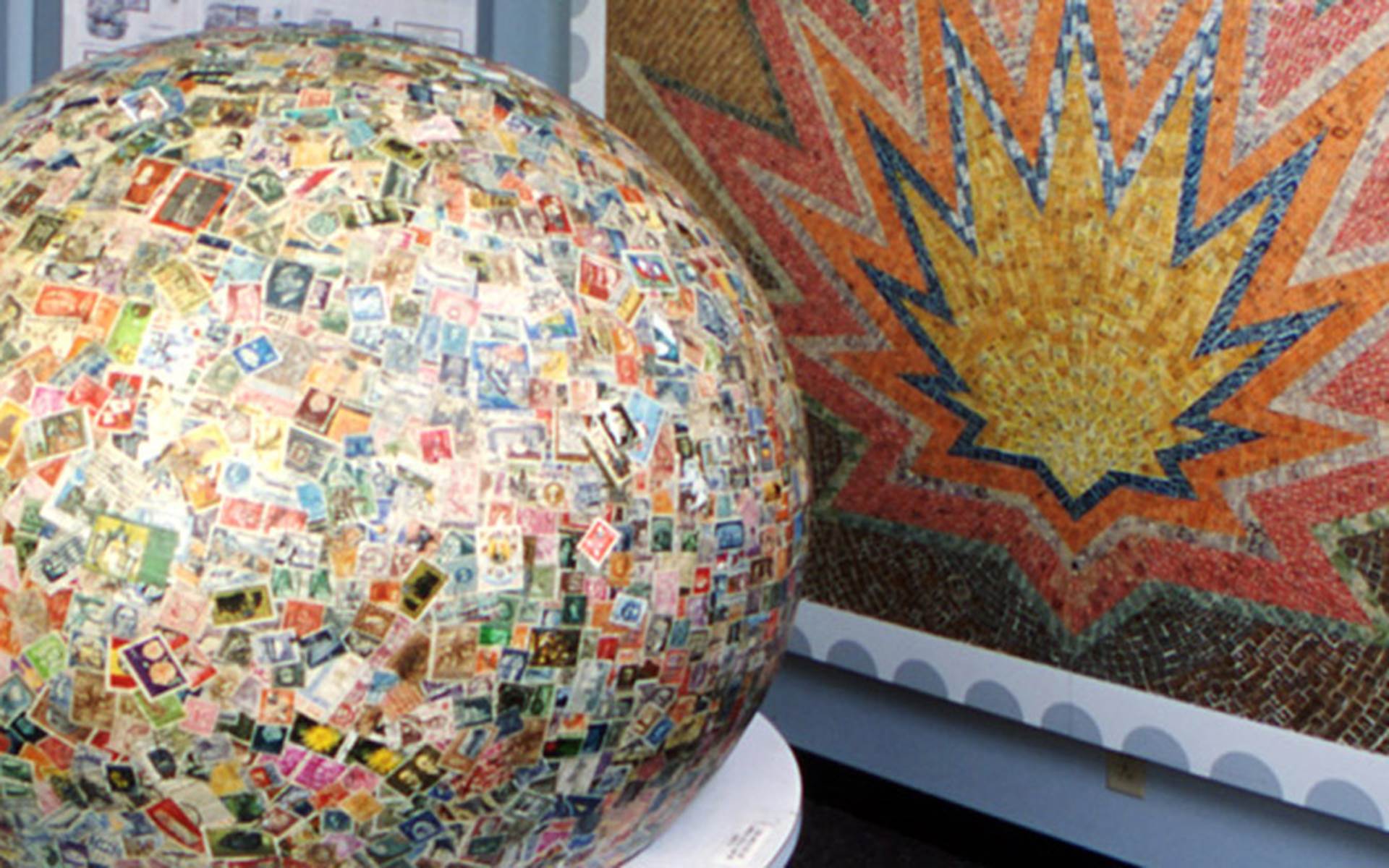 Unearthing Treasures: Boys Town's Journey into the World of Valuable Stamps and Collecting
---
The History of the Boys Town Stamp Collection
​Did you know Boys Town has the Largest Ball of Stamps in the world?
It's true. And it came about because Boys Town founder Father Edward J. Flanagan saw stamp-collecting as a wholesome, educational hobby for the boys in his care.
Boys Town kids started collecting and trading stamps in the 1930s, and the hobby grew in popularity over the next few decades. That led to the creation of the Leon Myers Stamp Center, a museum and office located in the Boys Town Visitors Center. (Today, the Stamp Center continues to encourage stamp-collecting among youth and adults and supports Boys Town programs by selling donated stamps).
The Ball of Stamps was started in 1953 by D.O. Barrett, the first curator of the Boys Town Stamp Center, and youngsters who were members of the Boys Town Stamp Collecting Club. The group started with a core (legend has it that it's a golf ball) and began licking and sticking non-valuable stamps around it. Whether the endeavor sprang from a brilliant idea or just out of boredom, the ball got bigger and bigger as the boys diligently worked on their project.
Barrett took an early version of the creation to a large stamp show in Davenport, Iowa, thinking it would be a fun game for attendees to guess how many stamps the ball contained. The Ball of Stamps continued to grow over the next two years as Boys Town youth stuck more stamps on it, and when it reached its current size in 1955, the attraction earned recognition as a record-setter from Ripley's Believe It or Not!
On display at the Boys Town Visitors Center since the 1950s, the ball is 32 inches in diameter, weighs 600 pounds and contains an estimated 4,655,000 canceled stamps. No visit to Omaha is complete without stopping by to see it at Boys Town.
This month, 64 years after its completion, the Ball of Stamps has rolled across town to wow crowds at the APS's (American Philatelic Society) 133rd annual stamp convention. The convention is at the CHI Health Center Omaha and runs from August 1-4.
Interesting Fact about the Boys Town Stamp Collection
On October 26, 1984, U.S. Postmaster General William F. Bolger announced that a stamp honoring Father Flanagan would be issued in 1986 to mark the 100-year anniversary of the priest's birth. On July 14, 1986, the four-cent Father Flanagan commemorative stamp was officially released.
Experience the transformative journey of Boys Town's history and impact at this exhibit, where captivating displays and interactive elements offer a profound understanding of their mission's positive influence on at-risk youth and families. Explore firsthand the stories of resilience and hope that make Boys Town a beacon of change. Attractions | Boys Town
Over the past 100 years, Boys Town has witnessed countless historic moments that tell the tale of one man's vision and how it changed the way America cares for its children. You'll take a trip through the past when you watch Boys Town "Moments in History." Moment In Time | Boys Town
Discover the captivating attraction of the world's largest stamp ball showcased at Boys Town. This unique exhibit celebrates the joy of stamp collecting while highlighting Boys Town's commitment to educational and engaging experiences for visitors of all ages. The Leon Myers Stamp Center | Boys Town