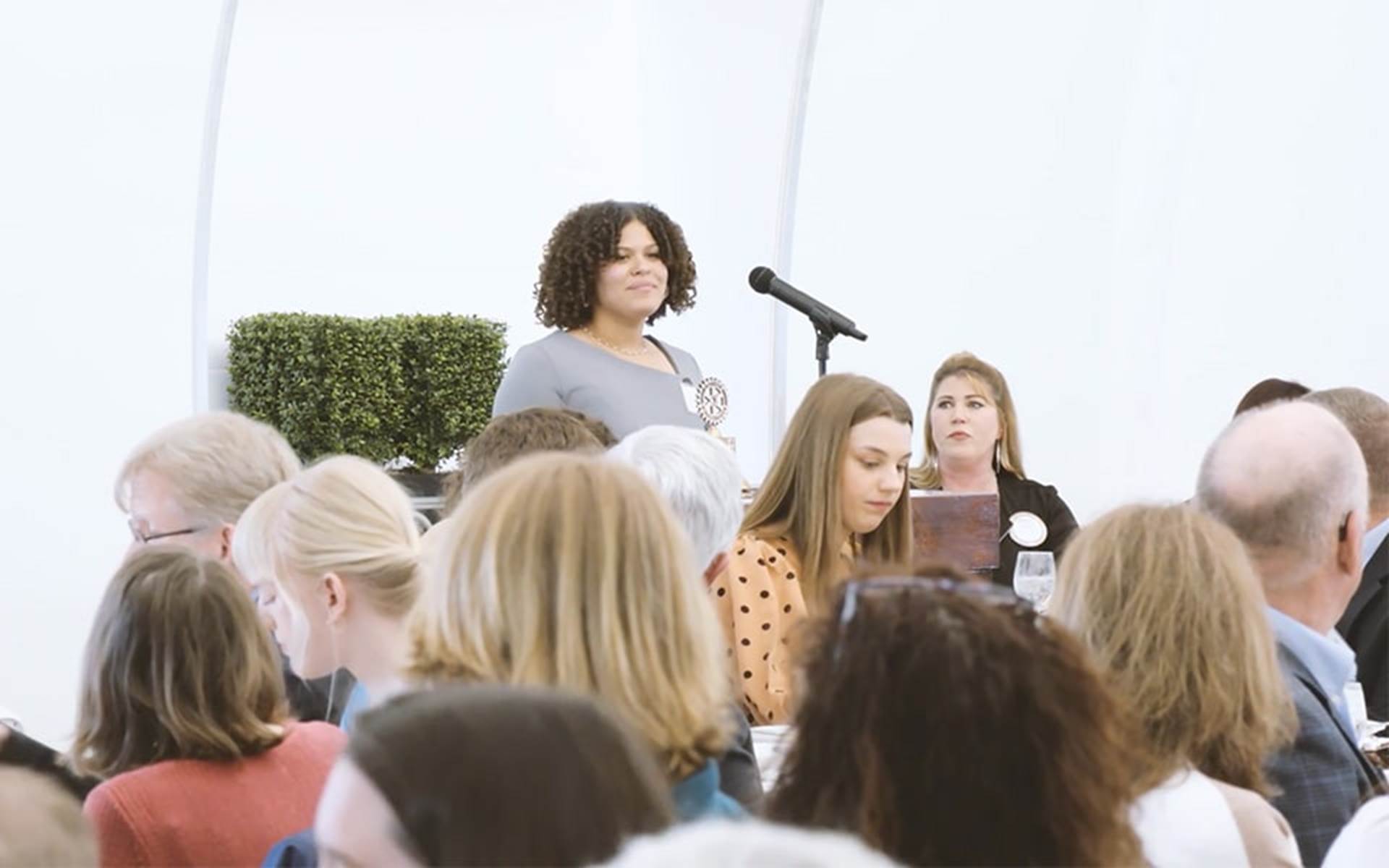 Graduating Boys Town Mayor Maddie Hagen Proves Your Future is Not Defined by Your Past
---
"When I arrived at Boys Town three years ago, I was an angry, neglected and broken girl," said Maddie Hagan, the 121st Mayor of the Village of Boys Town.  "Within a year, my life did a complete 180 and coming to Boys Town is what made the difference. Boys Town showed me that love is not conditional, it is constant. It opened my eyes to what my future can be. A future no longer defined by my past. Accepting help from Boys Town saved my life."
In her three years at Boys Town, Maddie has thrived on the unconditional love she received and was transformed into an honor student, who played on the Boys Town soccer team and competed in cross country. She earned the respect of her peers, who elected her to serve as their mayor throughout her senior year. Her campaign focused on kindness and working together, and as mayor, she realized her goal of leading the campus toward a more inclusive and proactive Boys Town.
Maddie's strong faith also guided her journey, and she was always willing share her faith and and kindness with others in her role as a Peer Minister. "Boys Town doesn't just change lives," said Maddie, "Boys Town saves lives. It saved mine."
Today, Maddie is poised to begin a bright new chapter in her life with the confidence that she can make a difference. She will be attending college, where she plans to study mental health with the hope of one day becoming a mental health specialist. In the years ahead, Maddie's goal is to help others just as she was helped through the love, guidance and encouragement that she received at Boys Town.
To hear first-hand from Maggie about her life-changing Boys Town experience and her future plans, please watch the video below: