About
Welcome to Boys Town North Florida
​​​​​​​​The first of Boys Town's national sites, Boys Town North Florida has been serving children and families since 1983. We partner with area agencies and businesses to constantly enhance the quality and variety of care we provide in the community.
Every year, our Continuum of Care® services touch the lives of more than 5,000 people in North Florida.
Boys Town has a long history of serving as an excellent steward of our donor support. Charity Navigator, one of the nation's largest and most-respected charity rating systems, has awarded Boys Town its highest rating for the sound management of its ​finances. We are very strongly positioned to continue to save children and heal families in North Florida.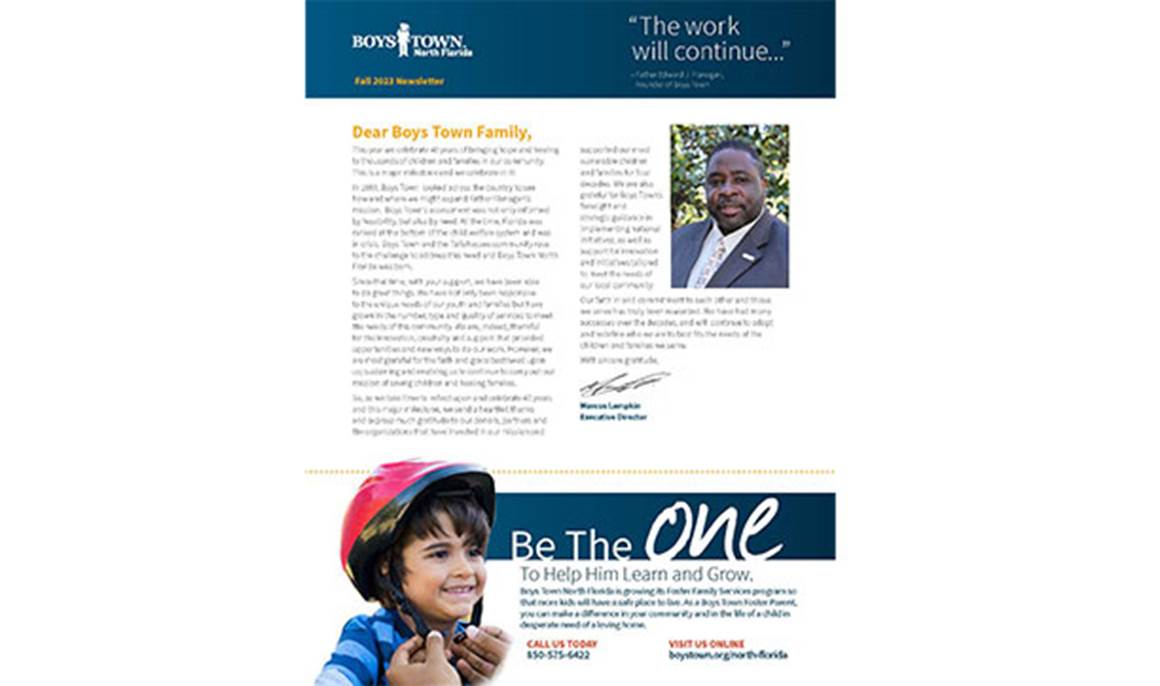 What's new at Boys Town North Florida
We are excited to share with you our newsletter, chalk full of success stories, board highlights and donor thank yous. Please ​download a ​copy today!