Moments in History
A Road Much Traveled
Today, all that remains of Birch Drive are a few decaying slabs of concrete. But back in its day, it was the final road to rescue for many young boys with nothing left to lose. They came from the streets of Omaha, and even from as far away as New York and California. But regardless of where they began their journeys, each one walked down that famed birch-lined street to the new life that awaited him. Watch the video below to learn more about these broken children and their time at Boys Town.​
It was once known as Birch Drive, a narrow tree-lined street just off Nebraska's Highway 6, outside Omaha. Today all that remains of it are a few slabs of concrete overgrown by grass and weeds. But in the early days of Boys Town, after Father Flanagan had moved his home for boys from downtown Omaha to a farm west of the city, it was the pathway that led to shelter and salvation for thousands of homeless abandoned children. The legacy of Birch Drive had its origins in 1920. That year Father Flanagan realized the original home he had founded for wayward boys in Omaha three years earlier was too small for the growing family of youngsters he was now caring for. So the priest began searching for the perfect place where the home and his boys had room to grow.
He envisioned a large, open, natural area away from the temptations of the city and the neighbors, who had become increasingly uneasy about living near his troop of young residents, ill-clothed, struggling educationally, and most controversially of all, racially and religiously mixed. The search ended in 1921 when Father Flanagan purchased Overlook Farm, a 160-acre piece of land, 10 miles west of Omaha. Not long after the boys made the move from the city to the country, they would name their new home "Boys Town." As word of this rural community spread, weary youngsters from across the country would travel long distances to Nebraska to begin a new life there.
They knew they had reached their destination when they reached the home's archway and walked up the main entrance road that was lined with birch trees. The road, aptly named "Birch Drive," had become Boys Town's front door for kids and visitors alike. During the great depression, the entrance was in constant use as 5 to 10 boys, usually from families that had broken up due to financial hardships, staggered up Birch Drive every day.
In 1938 the home received a boost in popularity with the release of the movie "Boys Town." Spencer Tracy won the Academy Award for Best Actor for his portrayal of Father Flanagan. And the movie's remarkable success made Boys Town one of Nebraska's top tourist's attractions. Birch Drive was prominently featured in the movie most memorably in a scene where Whitey Marsh, Mickey Rooney's character, decides to run away and his little friend Pee Wee is struck by a car. It was not uncommon for close to 1000 visitors to drive up Birch Drive on a summer day and be greeted by student guides who showed them where to park and provided tours of the grounds.
Birch Drive's significance faded in 1948 when a new, more modern entrance to Boys Town, known as the "Gate House," was built at a different location to accommodate larger numbers of visitors, tour buses, and the hustle and bustle of the growing village. The iconic Boys Town Pylon was constructed at that entrance, a landmark that let youngsters who were on their way to Boys Town know they were almost home. Over the years, the way boys and girls arrive at Boys Town has changed to meet modern day requirements and developments. But on occasion, there still are kids who make the journey here on their own. No matter how they arrive, Boys Town's welcome mat has always been out for America's troubled boys and girls.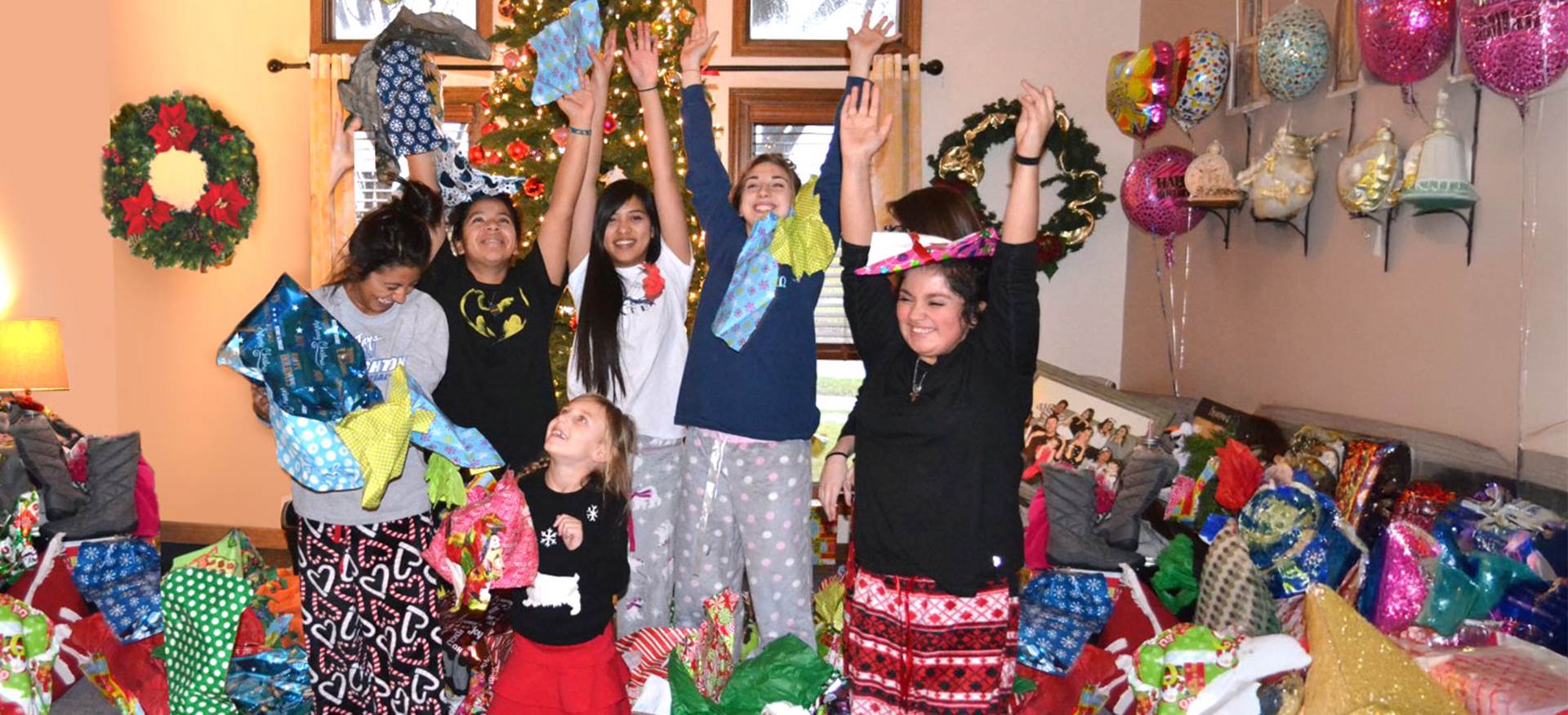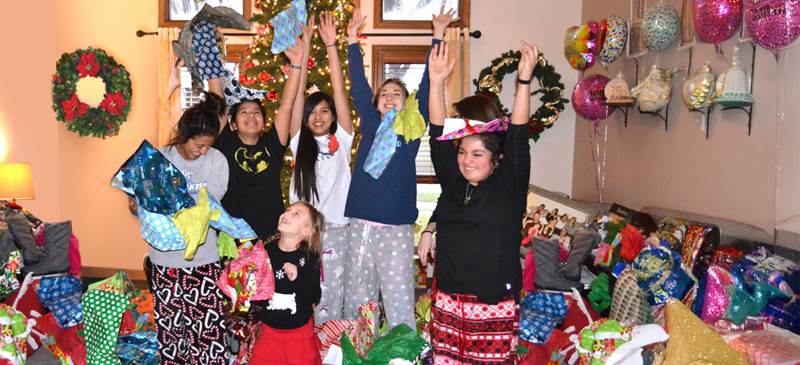 Celebrating a
Century of Diversity
From its inception in 1917, Boys Town welcomed every child regardless of race, religion or creed. Today, we remain committed to do the same.