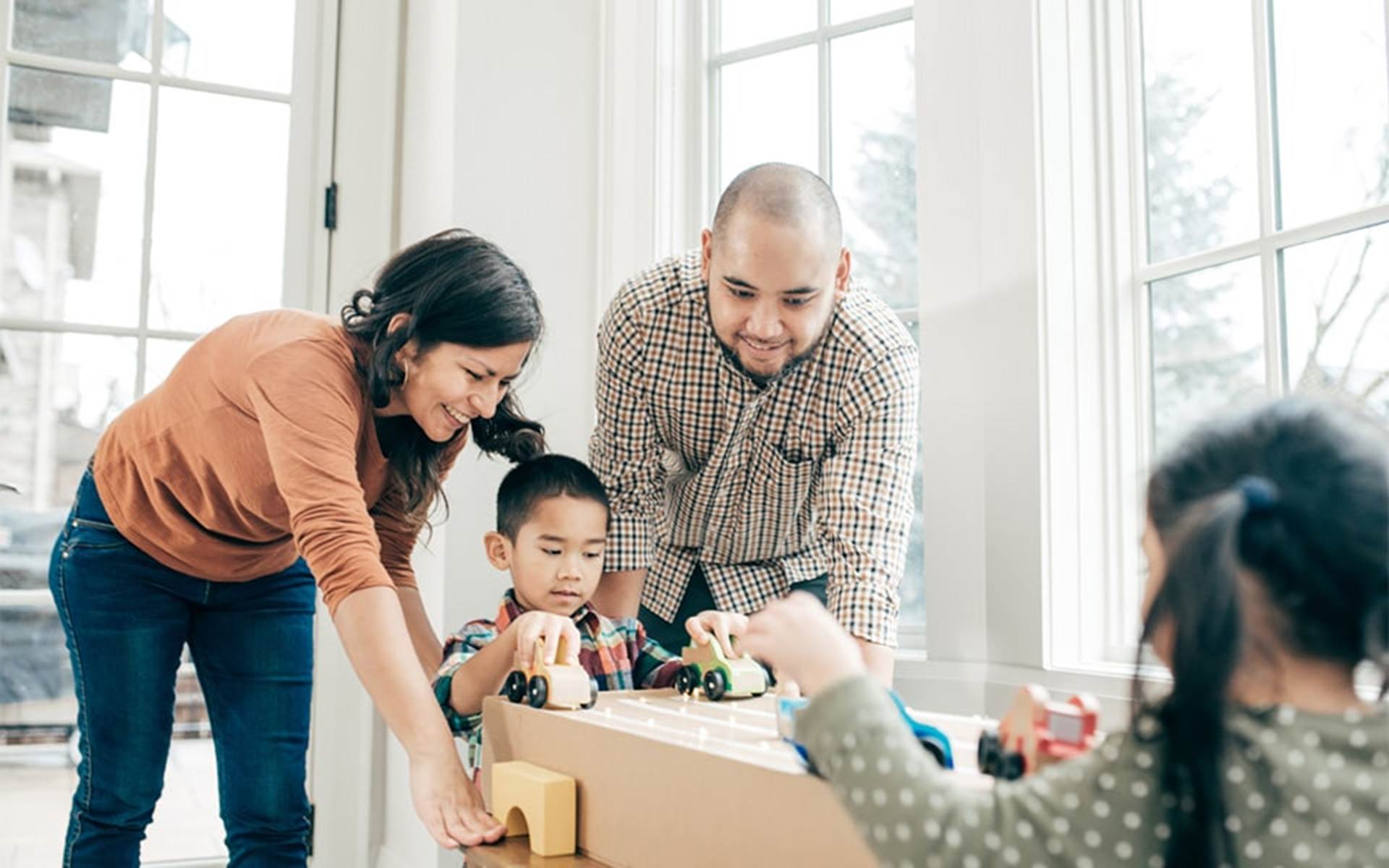 Use Your Head and Your Heart When Raising Your Kids
---
Recently, ABC launched a new show called, "The Parent Test," that explores the home life of several families with different parenting styles to determine the best approach by today's standards. In this reality-style show, 12 families are put under the microscope in an intense parenting stress test that explores different parenting philosophies across a series of challenges. From helicopter and high achievement parents to new age and natural parents, each one shares a common goal of raising happy children.
There is no "one size fits all" or perfect approach to raising kids and no one ever said it was easy. All parents can use some help and advice when they are having a tough time with their kids.  At Boys Town, we have been home to tens of thousands of troubled and abandoned kids since we opened our doors more than 100 years ago. Those years of experience, combined with our extensive research and decades of real-world testing, led us to develop the Boys Town Parenting Principles, based on some simple, but critically important, philosophies:
Parent with patience

Use positive discipline

Praise children for the good things that they do

Protect children and teach them to protect themselves

Prepare children for real-life situations

Teach children to problem-solve

Use parenting strategies that are age and developmentally appropriate

Help children develop and grow a strong spiritual foundation and moral compass
The Boys Town Parenting Model emphasizes that parents are always a child's primary teachers. That is why it is imperative that parents always remain calm and teach their kids the social skills necessary to succeed. Parents must also recognize that their teaching will be most effective when children earn positive and negative consequences for their actions.  This demonstrates taking responsibility and learning self-control.
Boys Town Family-Teachers, who nurture, mentor and educate up to six teenage boys or girls at a time within their homes, have found success using the Boys Town Parenting Model. You can, too! A great place to start is by subscribing to our free Parenting Principals email series. Boys Town also offers Common Sense Parenting® classes and a variety of additional resources on parenting, designed to help you navigate the challenges of raising kids. Learn more about Common Sense Parenting (CSP) classes and register for a class today.