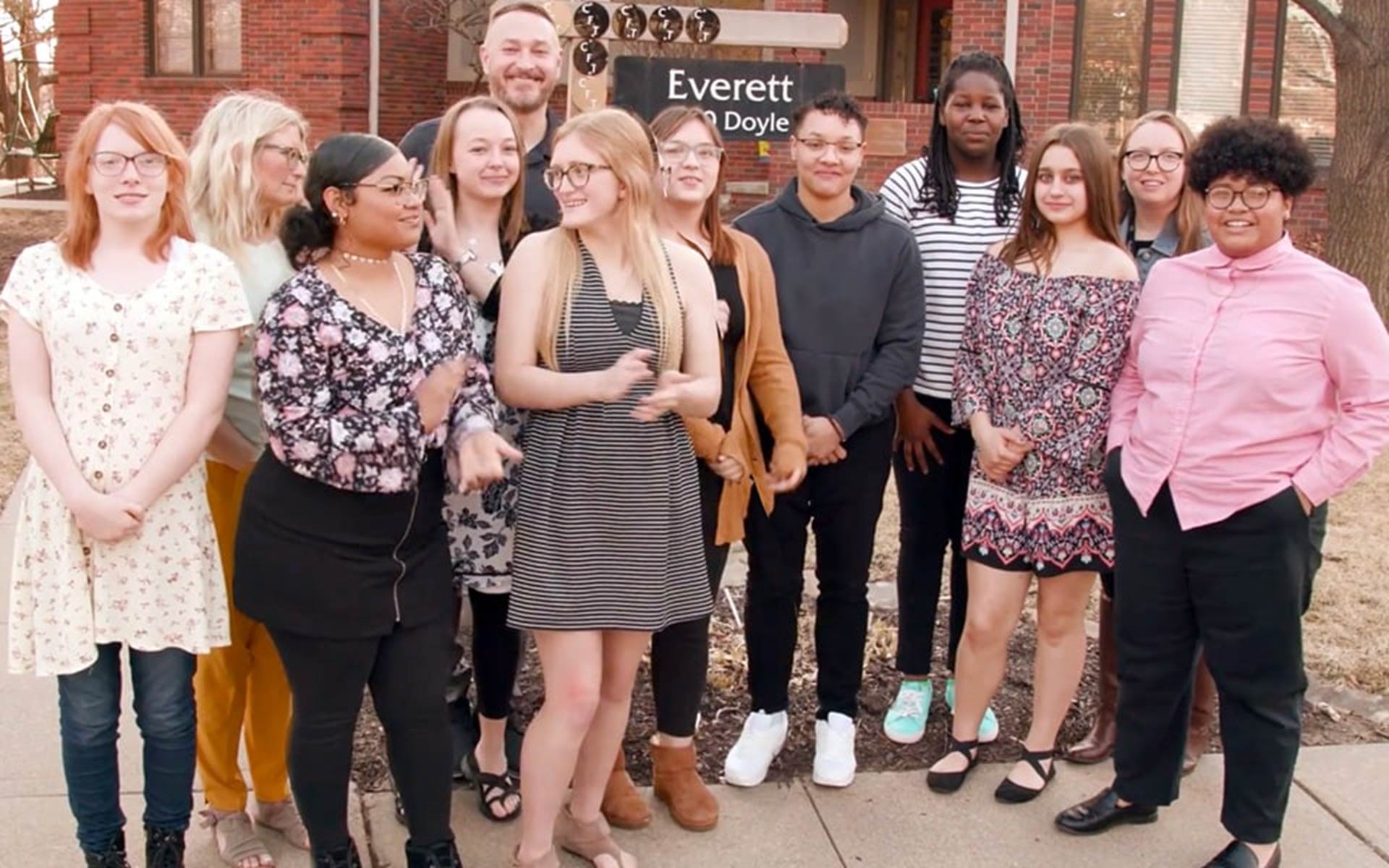 Shining Spotlight: Boys Town Partner Elevates Nebraska on the National Stage
---
We are thrilled to share that Jocelyn, an ardent supporter and advocate for Boys Town and extremely talented musician, has been selected to represent Nebraska in the new, live music competition "American Song Contest" on NBC! She has chosen this national stage to not only share her talent, but to further Boys Town's mission. You can help make sure this message reaches millions by voting for Jocelyn following her performance. Watch for her Monday, March 28th!
Boys Town has been partnering with Jocelyn since 2020 when her single "Love Letter" was released. It had a very similar message to Boys Town: one of positivity, self-acceptance, and hope. This song led to the beginning of a partnership to spread Jocelyn's message of hope and self-love as well as the Boys Town National Hotline® resources to kids nationwide through the "Kindness Tour."
This national school tour has included schools in Washington, Arizona and Nebraska so far with hopes of seeing it only grow with Jocelyn's success.
Just before she left for the show, Jocelyn visited the Everett's home at Boys Town to meet with the girls and share her story about the importance of family. The girls had some words of advice for her as well and sent her off with some inspiration to help her in her journey. Please join Boys Town and the Everett kids us in voting for Jocelyn in the American Song Contest! Our supporters mean the world to us, and we are so very grateful for Jocelyn.
The show began airing on Monday, March 21st. Be sure to tune in every week for your chance to see and hear Jocelyn perform! You can vote starting Monday evening at asc.vote.nbc.com or on the NBC app.