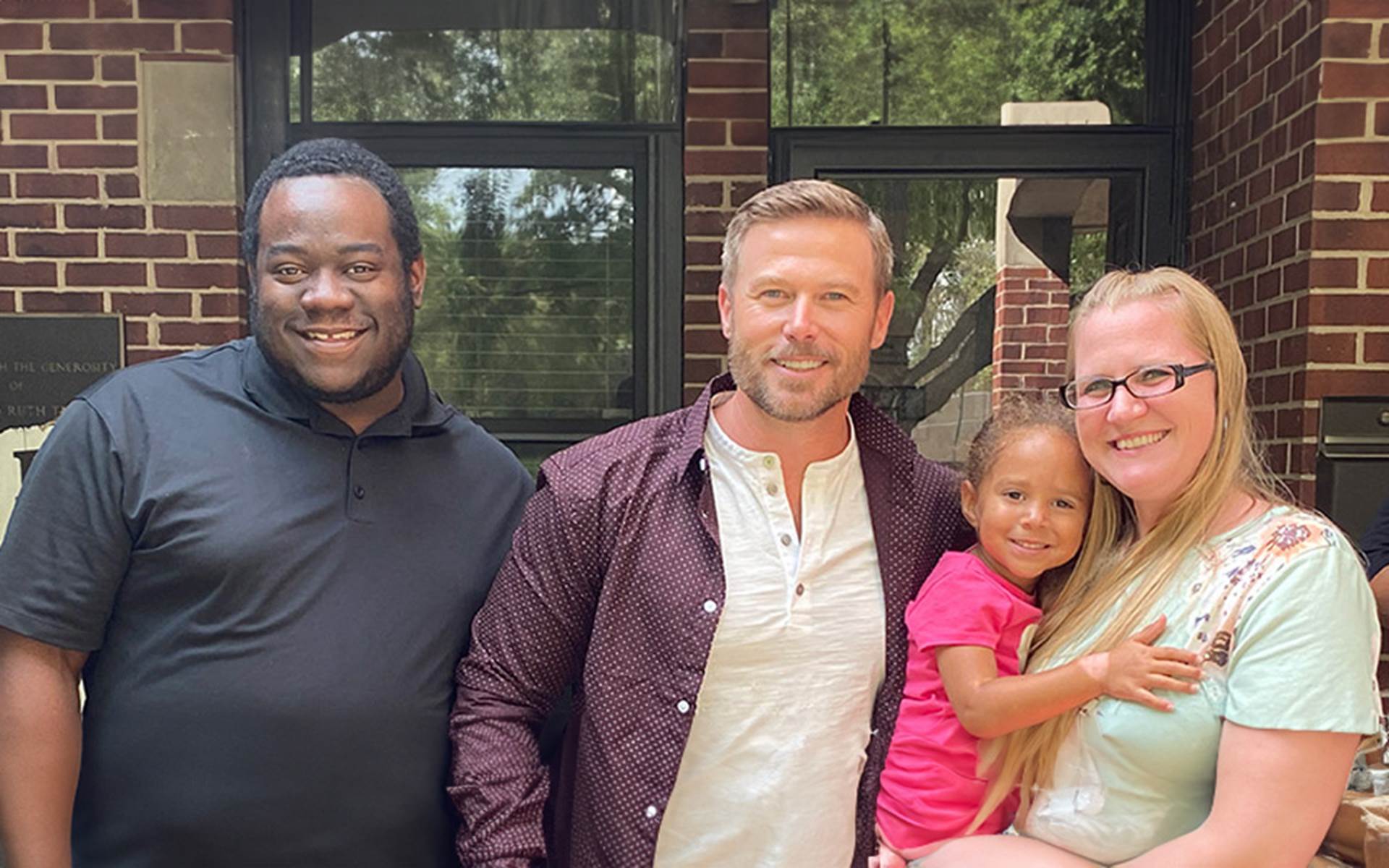 Jacob Young Visits Boys Town
---
Are you a Walking Dead fan? Did you see Beauty and the Beast on Broadway? Do your kids watch High School Musical: The Musical: The Series? Or maybe you're a soap opera fan of The Bold and the Beautiful, All My Children or General Hospital? If so, you've seen the actor Jacob Young in his artistic element on the stage and screen. Recently, you could also have seen him visiting the Boys Town campus!  
Last week, we were so excited to welcome Jacob Young, Emmy Award winning actor and Boys Town friend and supporter, to the Village of Boys Town. While on campus, he toured our famous Hall of History, the Boys Town National Hotline, Father Flanagan's Home, our Residential Treatment Center and our Family Homes. But most importantly, Jacob had the opportunity to meet some of our kids, answer their questions (including "do you know how to do a back flip?"), watch them compete in a volleyball game and hear a little about their personal journeys at Boys Town. A few of the kids were even surprised by a short verse of "Be Our Guest" from the Broadway rendition of Beauty and the Beast.
After leaving, he shared: "I've spent the last couple of days in Nebraska touring the campus, meeting families and talking with the girls and boys of Boys Town. The work and the care that these students get is incredible and second to none. The teachings and scientific breakthroughs happening at Boys Town are something to be in awe of. I'm thankful every day to have aligned with such an important and life-changing organization."
See more pictures of Jacob's visit on our Facebook page or check out his podcast series, Real Conversations with Jacob Young, where he talks mental health, relationships and current events with celebrity guests and experts.
We are always grateful, especially with today's challenges , when we can share our campus, kids and story with supporters in person. A big shout out to Jacob for sharing his time and talents with Boys Town!