Success Stories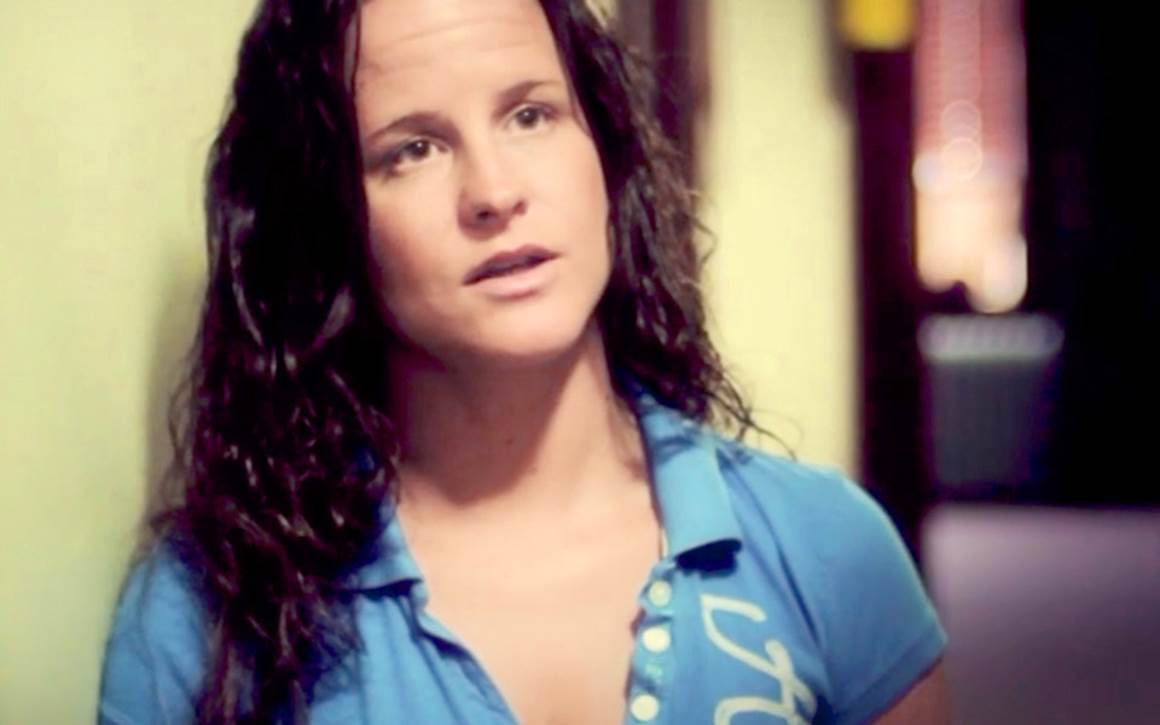 Rebuild:
Robyn's Story
Robyn thought that violence was normal in a domestic relationship. When she couldn't find the courage to leave her abusive boyfriend, the state stepped in and removed her three children from her care. Despondent over the loss of her kids and seeing no other way out, Robyn attempted ​suicide by overdosing on prescription drugs. It was at this point, that Robyn finally reached ​out for the help she and her family so desperately needed. Today, thanks to Boys Town, Robyn is on the path to recovery and a reunited ​​family.
Watch Robyn's Story​
Robyn: My youngest turned one in April and then my middle child is going to be five in October but he's like itty-bitty five and then my oldest, she's just beautiful and very, very smart. She's eight. She's living with her dad right now. That was kind of hard.
Lacy: Robyn was referred for services. She was involved in a domestic violence relationship. And her three children were in the home during a domestic violence.
Robyn: And I honestly thought that every family was like that and every guy was like that and people just didn't talk about it. And then the last night that it kind of got way out of a hand. It's really upsetting my oldest is kind of the one who took a charge of everything and she got her baby sister and her baby brother and headed for outside. I tried to get outside but he wasn't going to let me.
Lacy: Robyn was a very resistive to services when we came in and didn't want a lot of people in her family and telling her what she needed to do for her family.
Robyn: When you're going through a time like that in your life where you lost the most important thing in your life and it's really hard on you. And it's kind of where, well her name is not Boy's Town, Lacy came into a place.
Lacy: I had to use some confrontation with her regarding her use of alcohol because she didn't view that as a problem for her.
Robyn: Oh I hated her. I did not like her at all. I didn't really like a lot of people. I was really upset and mad and then some lady I didn't even know, didn't know my kids, didn't know my situation, had no clue of what kind of person I was, was gonna come and tell me what to do or what I needed to do for my kids.
Lacy: After services had been going on for a while it was clear she still was not being open about what was going on. She was still seeing the boyfriend who she had the domestic violence relationship with. So the children were placed in three different homes. When that happened she attempted suicide by overdosing on her prescription medications.
Robyn: I just didn't see the point of living. I mean without my kids life was just pointless. I mean they're everything. That's all I ever did, you know, was be a mom. I think I went through a lot in my life. Probably a lot more than a lot of people, but that probably was the hardest thing I've ever had to go through.
Lacy: After working with her and building a relationship with her, she was able to understand the negative impacts of her relationship with her former boyfriend. And she was able to complete a domestic violence education class. So I challenged her to be using honesty when meeting with the therapist and having an evaluation done. And she's been able to attend outpatient drug treatment. And she has stopped using alcohol.
Robyn: I only got to see them twice a week for two hours, a total of four hours a week so it's pretty rough. Hoping the goal is, obviously, with Lacy and me is to have the kids come home. That is what we're working on.
Lacy: I think she has made some significant behavioral changes that allow her to be able to safely parent her children.
Robyn: They just seem to have so many wonderful programs up there. All the different parenting programs and all the things that they do for families and a lot of them will take out of their own time just so they can help other families out.
Lacy: Robyn does a very good job. She's very bonded with each of the children. Their faces light up when they see Mom and they don't want to leave at the end of visits. She gets a limited amount of time with the kids each week, about six hours, so that can be difficult for parents because they don't want to discipline their children during that time because they just want to enjoy that time. But she does do a good job of still addressing any negative behaviors and so that the family can enjoy their time together.
Robyn: Lacy's just awesome. She's just a good person. I think everybody should have one. Really down to earth. And she's a normal person like all of us with a normal life and normal kids and everyone should have a Lacy.