Success Stories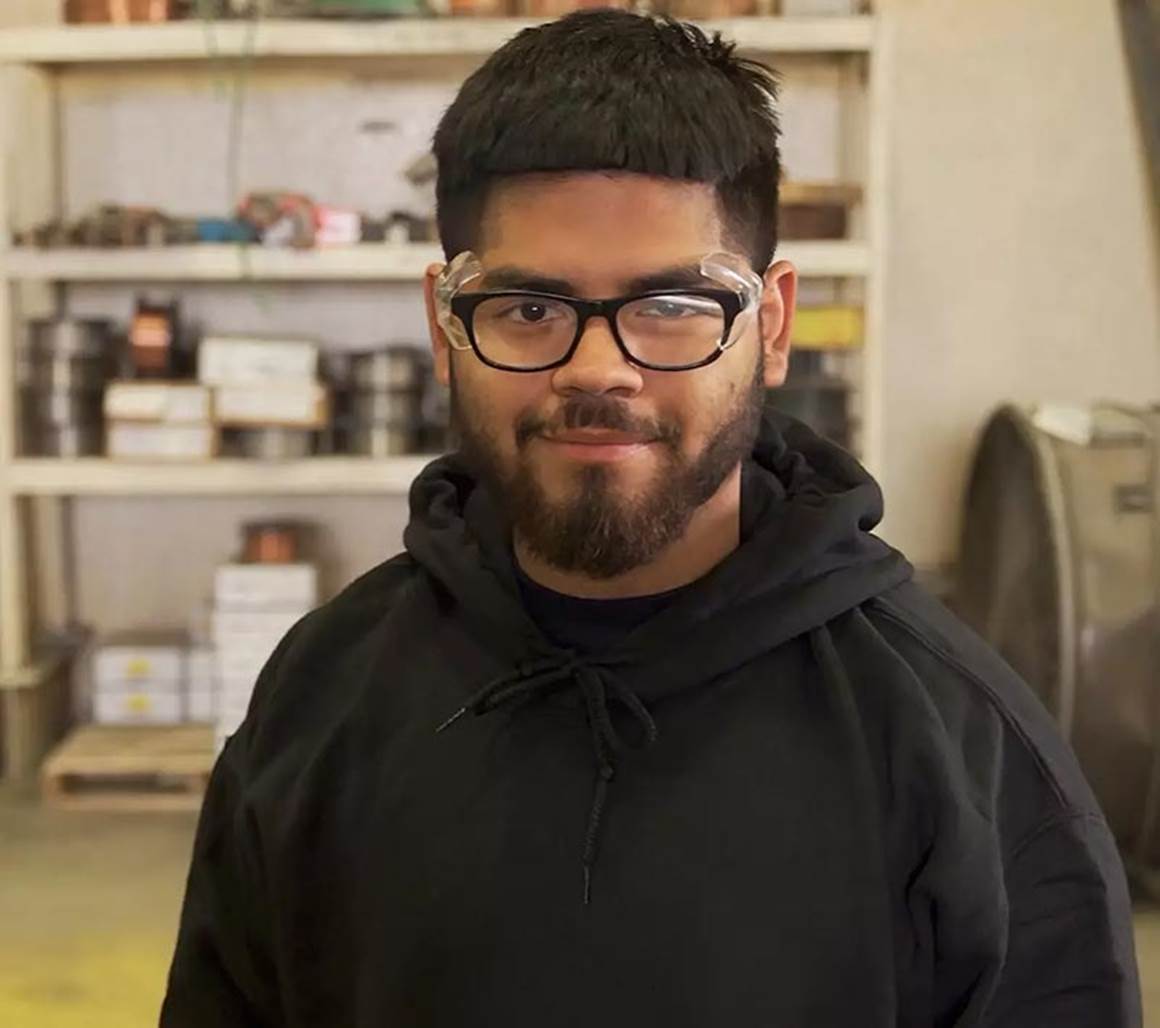 Success:
Jon's Story
Jon came to Boys Town without direction or goals. He learned that he enjoyed the trades, especially welding. Once he graduated, Boys Town's Trade Life program mentored his transition to independent adulthood by helping him find full-time work and an apartment of his own.​
Watch Jon's Story​
Josh: So, Jon, let's just get right into this.
Josh: Right? You're Boys Town grad...
Josh: ...right? And now you're here at Nebraska Welding, full-time job.
Josh: Let's start with how did you get to Boys Town? Where are you from?
Jon: I was raised here in Omaha, Nebraska. I lived in South Omaha. I came to Boys Town because I was missing a lot of school and I had problems with my family. So I came to Boys Town, like, around my sophomore year and I recently graduated.
Josh: Okay. So you go through your sophomore year and you work on your grades and everything, and then you hit trade life? You hit the welding program?
Jon: Yes. There was a few trades classes that I took in high school. One was automotive repair, small engines, and welding and I got into welding more because I thought it was more fun and it felt like something I could do.
Josh: Would you please explain what the Trade Life program's all about?
Michelle: The Trade Life program was started two years ago. It was designed to recognize kids in their junior and senior years, and then help them develop a post-secondary plan for post-graduation. Focused primarily on independent living, a route to the trades, and community college post-secondary education.
Josh: All right. So you graduate and then what happens?
Jon: I needed a job, so I decided to call him and I came down here and checked it out and had a tour around the place. And I thought it was really cool. I applied and sooner or later I got the job.
Josh: So I was talking to a kid, Jonathon Alvarez, who has moved on through the Trade Life program and he said that a very nice woman took him around and helped him find and sign for an apartment. Can you tell me a little bit about that person?
Michelle: Well, I helped him with that but it's through our donors, really, that make that possible for that to happen. And Jon and I searched for an apartment late in the year in his senior year and he really paved the way for himself. He was an upstanding student on campus, he was a leader in his home, and he recognized goals post-graduation for himself. And with a little guidance and encouragement and help along the way, we made that realistic for him.
Alan: One of the things that I think Boys Town really did and helped a great deal on and that is that since Jon started here, he really hasn't missed any time. He's here every day on time. He's dedicated to what he wants to do.
Michelle: Today was pretty special. It was pretty cool to see Jon just succeed and how proud he was of himself. He got himself here and so seeing kids fulfill dreams and goals that they maybe never even envisioned for themselves and now they can see so much more into the future.