Success Stories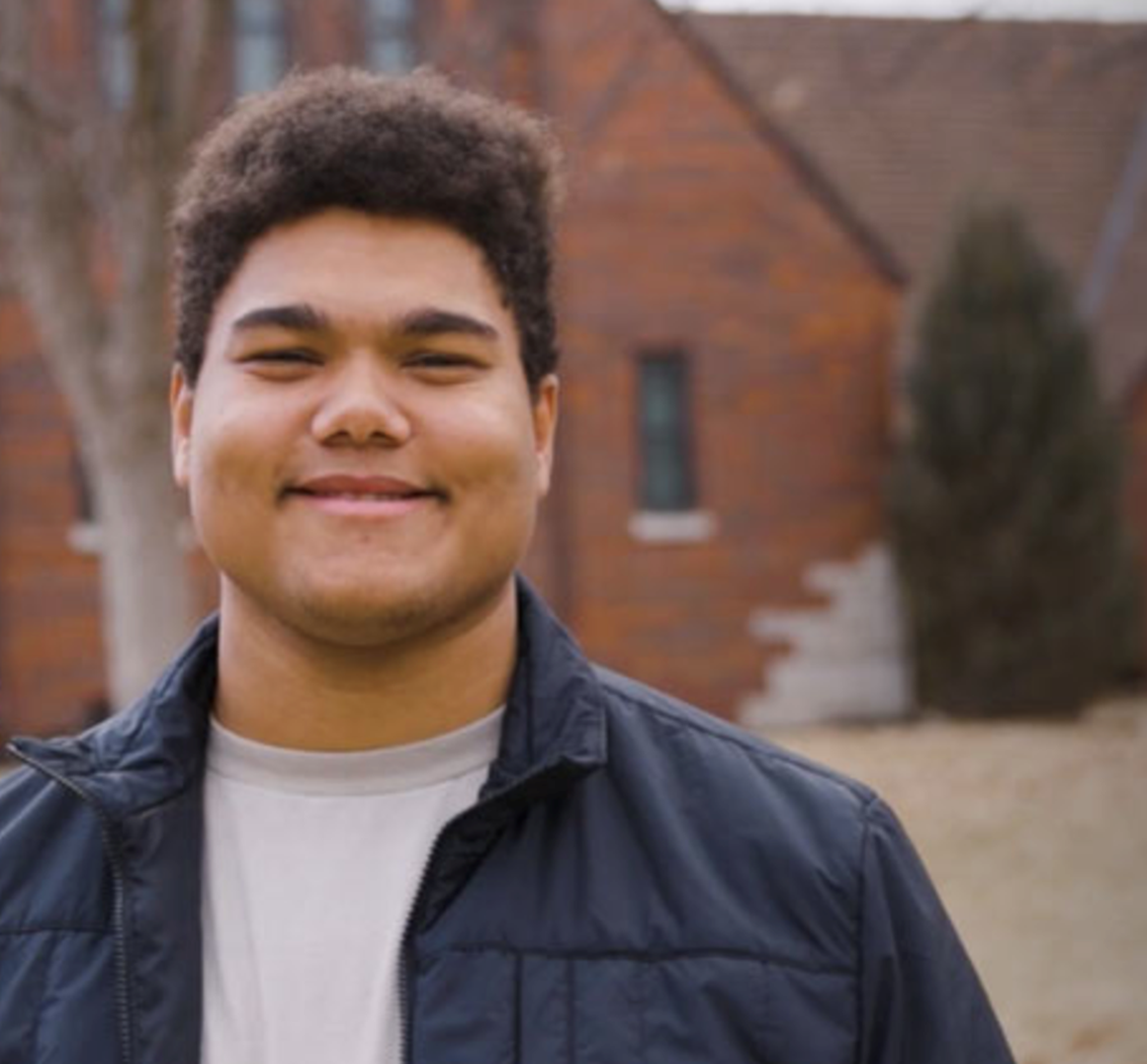 My True Home:
Jafar's Story
In his early years, Jafar's life was filled with inconsistency. But once he found himself at Boys Town, Jafar discovered the security, love and consistency he'd always needed. He also found the family and happiness he'd never had. Hear what Boys Town means to him in his own words in the video below.
In Jafar's words, "If I hadn't come to Boys Town, I'd either still be in foster care or dead. Boys Town is my true home."
Watch Jafar's Story​
Jafar: My life before Boys Town was a little chaotic. I bounced around in between foster home and foster home, was in about 43 different homes before I came to Boys Town.
Jafar: One of my favorite things about Boys Town is that everybody here is a part of one big family. And so if you ever need anything, you can always go to anybody on campus and they can always help you.
My family teachers mean to me, they're really just parents because I haven't had parents like true parents…. They run this home like we are their children.
Jeff: When done right I think family teaching is just an opportunity to give grace-filled guidance and love to kids who aren't used to receiving that.
Hillary: Jafar's placement is relatively unique here just because he spends almost every single day here at Boys Town. So he's here through most holidays and just breaks throughout the year Jafar is here, so this is really his home. He really values what Boys Town provides to him, he sees it as a privilege.
Jafar: On campus, I'm involved in JROTC, student council, peer ministry, police cadets. First Sergeant Smith is one of the teachers / instructor that made an impact on me. He is someone who believed in me throughout all my years here at Boys Town.  And he continues to be somebody that I know and trust here.
Jafar: I think Boys Town works because they have a lot of people who care about kids here and then they're willing to give a lot of chances to people. And that really helps the kids that are on campus who know that they can do better and they want to do better, and so they end up doing better because they have people here as a support system.
Jafar: If I hadn't come to Boys Town, I'd either still be in foster care or dead. Boys Town is my true home.
Rasheed: I've seen you grow up, starting to grow hair on your chin.​