Success Stories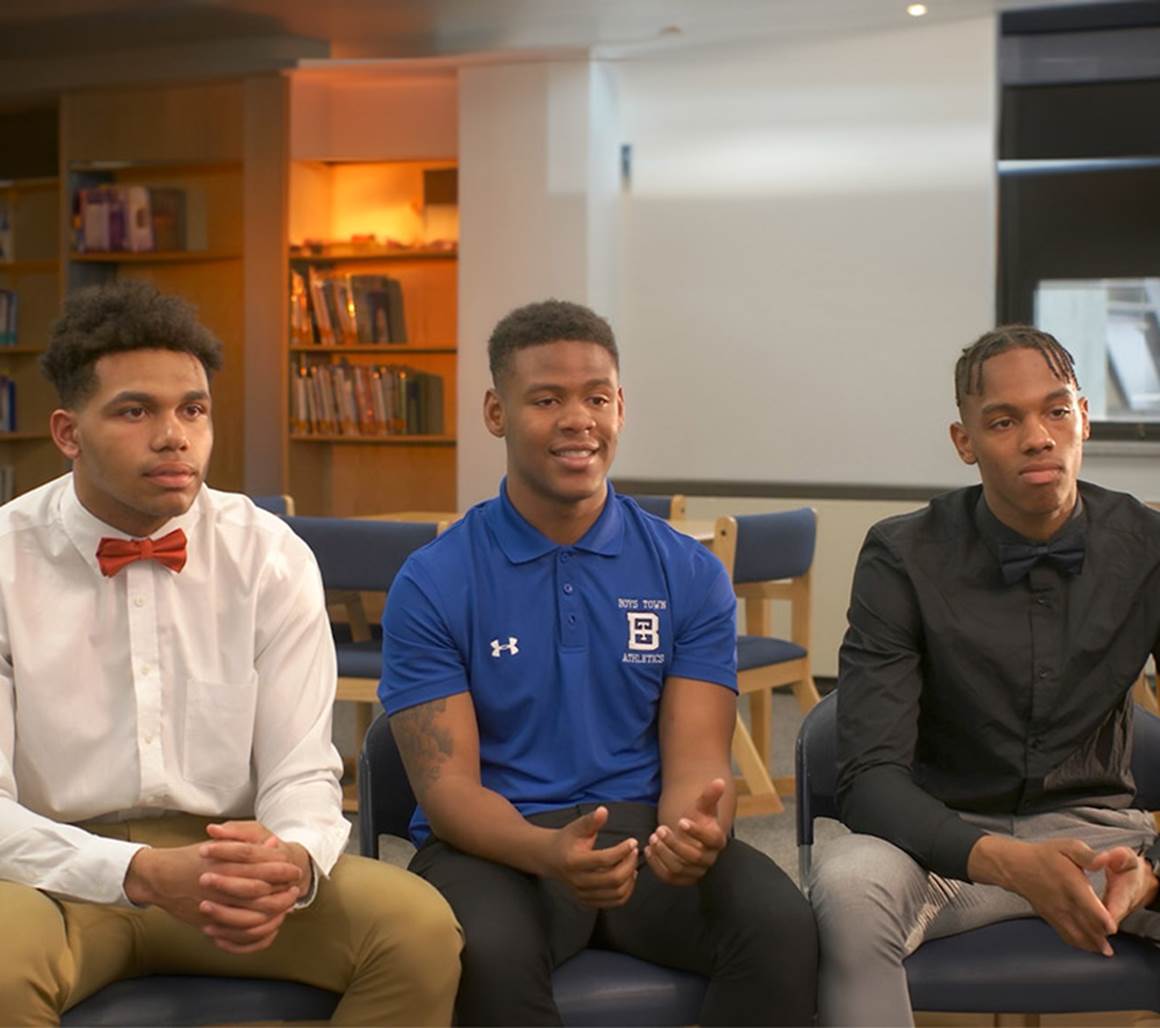 Friendship and Brotherhood at Boys Town
Three Boys Town graduates describe how friendship and brotherhood changed their lives. This fall, they begin a new journey as college students. See how their special bond helped them make their dreams come true!
Friendship Bond at Boys Town
These have been, like, my best friends since day one. And I couldn't ask for better friends. They supported everything I did along the way. And so, it's definitely going to be hard to go our separate ways in college.
I love being around these guys.
It makes it a little easy for me to, like, not be around my mother or my father or my grandmother for, like, a long period of time because I got them. Leaving them is real tough.
We created that bond. So, it's like you can't break a bond, really.
I like to goof off and be a knucklehead. And then I came here and then I kinda got more mature… well, I'm still not mature all the way.
Yeah. Boys Town gave me an opportunity because I was here before, then I came back a second time. So, I say that was a big opportunity for me in my life because the things that I'm doing now, I never think I would be doing. I dreamed about doing it.
I think I opened myself up more to people. You can't just worry about yourself and not expect to, like, ask for help or have somebody have your back because you're always gonna need that because you're not gonna always be ten toes. You always need somebody that's gonna help you up.
They wouldn't have the opportunity to graduate, walk across the stage. Some of them is even the first people to graduate in their family, high school. That's amazing.
But I am better than them at football and stuff like that.