Gabrielle was struggling in school. The seventh-grade student at All Saints Catholic School in Omaha couldn't make friends and there were days she didn't even want to go to class. She was struggling with negative peer relationships, talking back to teachers, exhibiting poor self-control, and failing to follow instructions. Gabrielle needed help.
That's when Boys Town stepped in.
Gabrielle was referred by school administration and her teachers to the school's Lift with Boys Town program to work with a school support specialist. It was there that the specialist, Ms. Diaz, learned that Gabrielle came from a single parent refugee family.
Early in the school year, Gabrielle was receiving office referrals at least 2 or 3 times a week. Ms. Diaz worked through the referrals with her and began to develop some goals during skill teaching. While Gabrielle had a hard time engaging at the beginning, Ms. Diaz worked on developing a relation with her. It wasn't long before progress was made.
Most of the areas focused on targeted Gabrielle's problem behaviors. She worked on respecting others, following instructions, staying on task and self-control. Most of the interaction between Gabrielle and Ms. Diaz were one-on-one, maximizing teaching.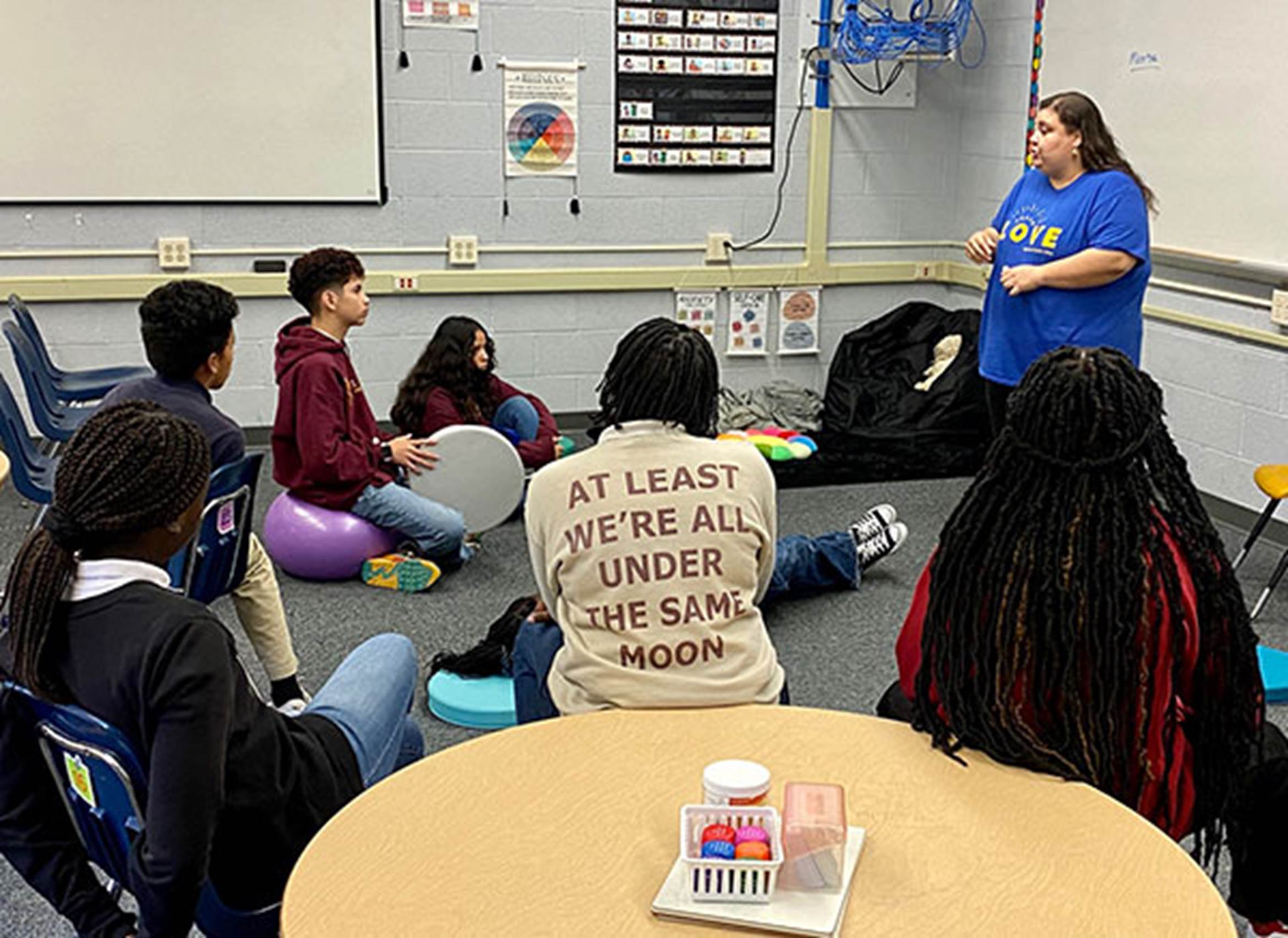 Gabrielle was also encouraged to work with her peers in a positive manner. To increase her positive interactions with teachers and continue to track her behaviors, she filled out daily sheets which gave the opportunity to have teachers provide positive comments as well as feedback as needed on her behavior. Ms. Diaz reviewed the sheets every other day to track progress with Gabrielle.
As the year progressed, Gabrielle demonstrated positive progress in all referral areas and even became a leader with her peers. Because her behavior and relationship with school staff improved, so did her grades. She also worked with school staff to tour possible high schools she could attend in the future, which was a motivator for her to continue to make positive progress.
School administration was impressed with the improvement Gabrielle made with the help of Ms. Diaz and the Lift with Boys Town​ program.
"Gabrielle was diligent in making a change and worked very hard to be the best version of her," Assistant Principal Dr. Oliver said. "She showed tremendous growth and it was beautiful to see the young woman emerge that those around her could see all along. She began to walk out her journey as a leader and I am so excited to see what she does in the future."