​​​​​​​​​​Father Boes rang in another decade of Boys Town by paying tribute to Father Flanagan and visiting his home in Ireland to commemorate the 90th anniversary of Boys Town's founding. During this decade, construction began on the new Boys Town Center for Behavioral Health and the Boys Town Center for Neurobehavioral Disorders in Children, the Archdiocese of Omaha announced the Cause for Canonization of Father Flanagan and the new Center for Behavioral Health opened its doors to provide specialized care for children and adults.
Father Boes announced his first five year strategic plan in 2012, aiming to provide more life-changing care and services to the youth of our nation. This lead to this decade being dedicated to improving youth care services through the Boys Town National Research H​ospital, opening the Boys Town Day School and all​ national sites offering In-Home Family Services. Boys Town will celebrate its 100th Anniversary on December 12, 2017. A new 5-Year Strategic Plan for 2018-2022 was announced on September 18, 2017 to lead Boys Town into its next 100 years. ​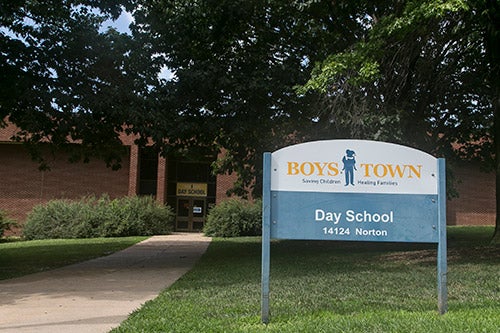 This article is part of our Centennial Timeline Series. The Timeline Series provides historical insight to each decade of Boys Town's history. This series will run from January – October 2017.​