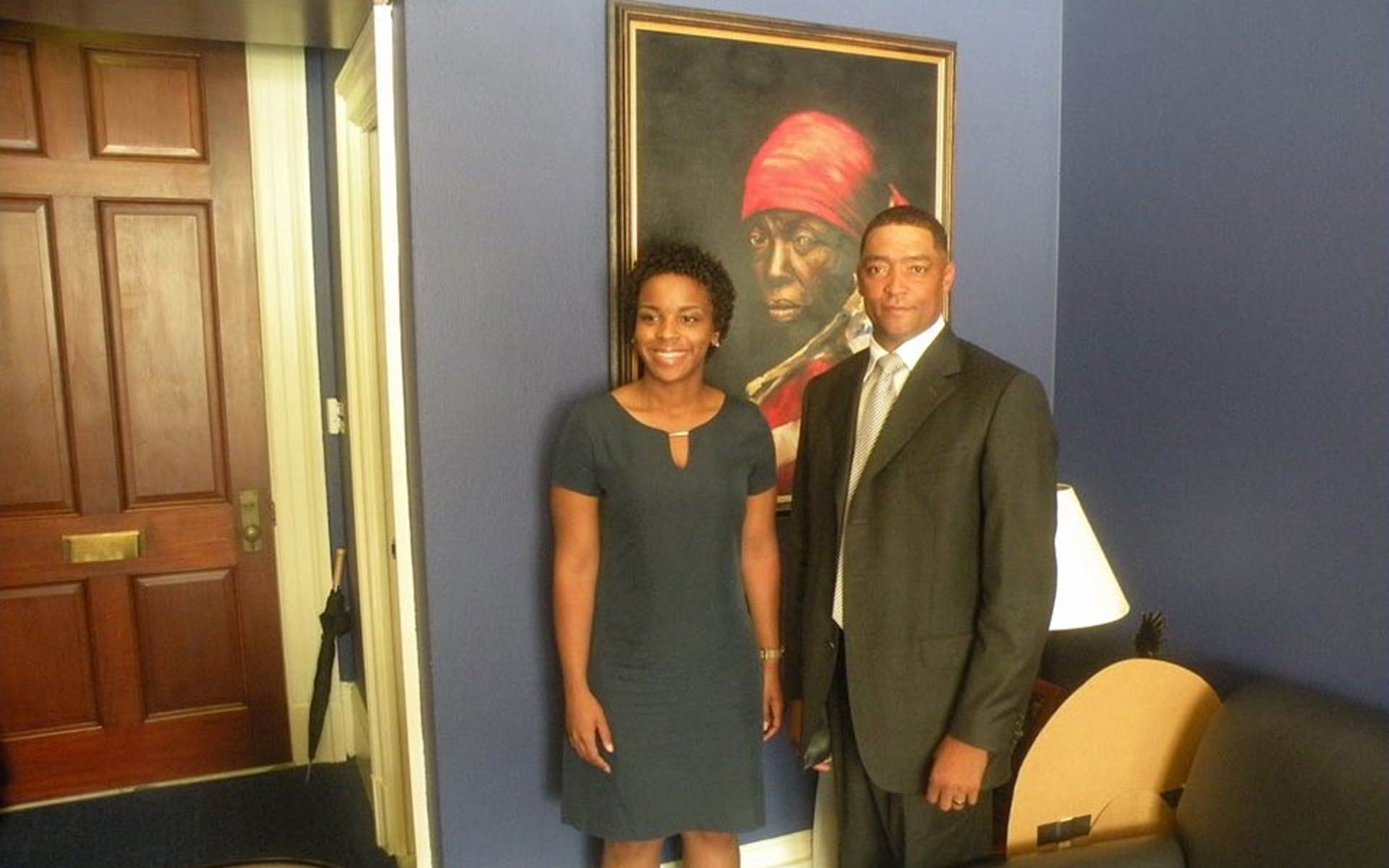 Sharing My Story of Change
---
I recently had the privilege of participating in a hearing with three Louisiana state senators to address the needs of young women who are involved in the juvenile justice system. In one-on-one meetings, we discussed juvenile justice in the foster care system, specifically how foster care youth are often arrested for status offenses like running away from foster home placements.
I am personally aware of what these youth experience. You see, I was one of those runaways just a few short years ago.
I am a Boys Town Louisiana alum. I received services through the site's Diagnostic & Assessment program and its short-term residential program. After graduating high school, I earned my undergraduate and master's degrees in Social Work. Then I returned to Boys Town Louisiana in 2014, where I now help children and families as the site's Community Engagement Connector.
I love my job and the satisfaction of making a difference in people's lives. But there was a time when my future did not look so promising.
I was born in and raised in and around New Orleans, Louisiana. My mother was diagnosed with schizophrenia and was often violent. My father, an alcoholic who was also diagnosed with a mental illness, was unable to care for her. I can recall the fear I experienced when my mother would go through a psychotic episode and the hunger I felt when there was no food in the house. Our family would often sleep in emergency rooms and homeless shelters. After so many bouts of homelessness, physical abuse and neglect, the state of Louisiana took custody of me and my six siblings. When I was 6-years-old, I was separated from my brothers and sisters and we were all placed in different foster homes.
Over the next few years, I lived in seven different foster homes and attended ten different schools. Traumatized and angry, I demonstrated defiant behavior and ran away multiple times. I was expelled from three schools and when I was 13, I was arrested after a fight at school. I successfully completed a Teen Court program and was diverted from further action within the juvenile justice system. Unfortunately, this would not be my last experience with the court.
At 16, I arrived at Boys Town's emergency shelter. I worked with staff members to learn and build social skills, and I tried to adjust to the family-style environment. While at Boys Town, I found success and finally began to feel comfortable and safe. I think that if I had been sent to Boys Town before I became difficult and defiant, I would have found that early structure and sense of stability I was looking for.
Boys Town was helping me. But after a few months there, my social worker transferred me to another placement, a group home hundreds of miles away from New Orleans. I ran away from that placement and hitchhiked back to the city.
At 17, I had settled in with a friend whose mother was actively working to become my licensed foster parent. I was doing well in school and about to take the SATs when the car I was riding in was involved in a routine traffic stop. When the officer ran a check on everyone's ID, he found an outstanding warrant for my arrest. The warrant had been issued when I ran away from the group home a year earlier, and had never been quashed when I returned home to New Orleans. I was handcuffed and taken to an adult correctional facility for women, where I spent a few terrifying days incarcerated with grown women who had committed actual crimes. My lawyer contacted the courts and eventually gained my release.
While I was never adopted, I achieved stability in my life with the help of a host of permanent connections throughout my 12 years in the foster care system. I maintained contact with Boys Town, a former foster parent and a state-appointed attorney who helped me complete my educational goals and purchase my first home.
All of us who are or have been in "the system" long for this sense of normalcy. I am proud of all I've accomplished and I am happy to have had the opportunity to bring a greater awareness to the changes that are needed in the foster care and juvenile justice systems.