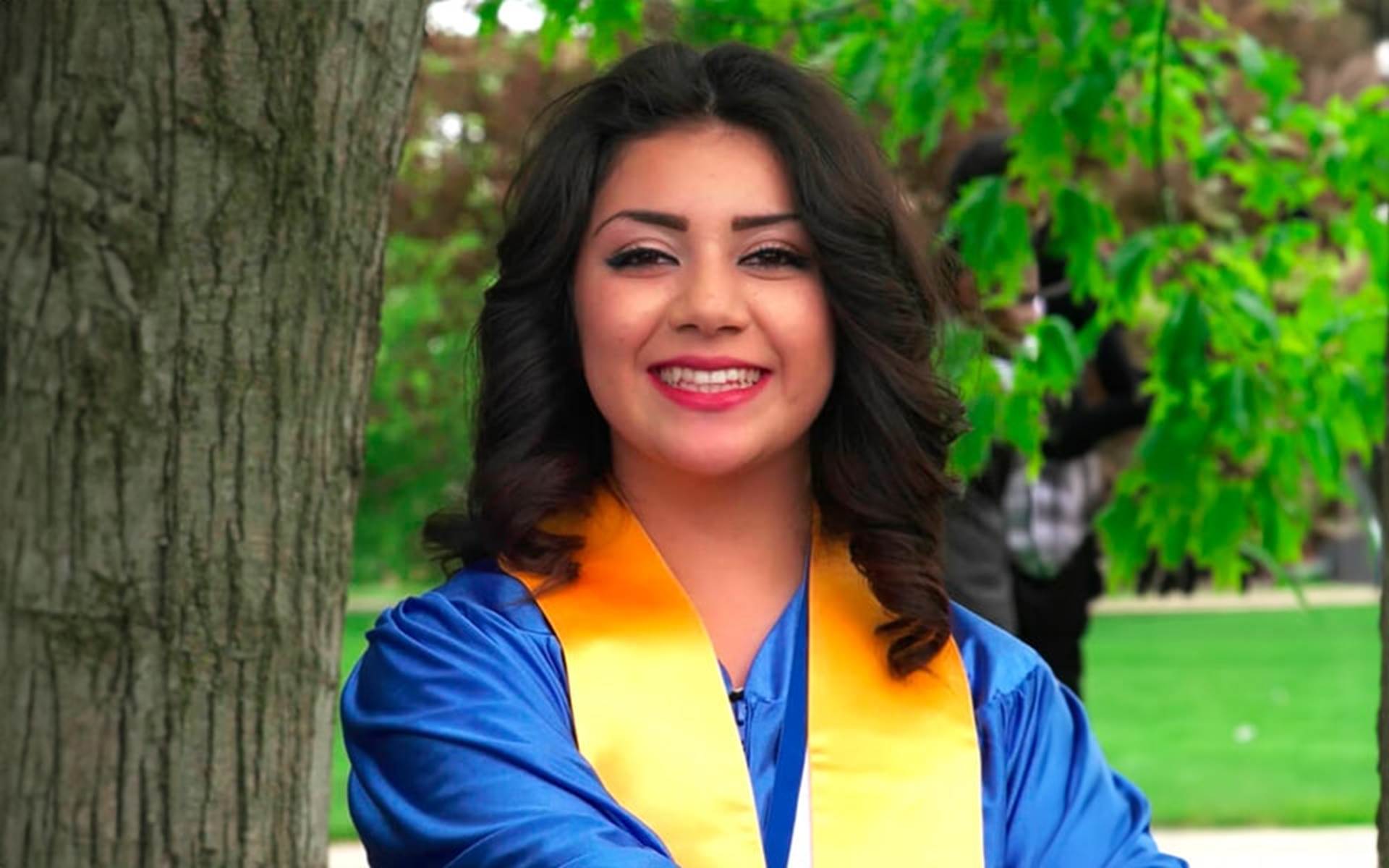 Jennifer's Journey to Leadership, Self-Confidence and Success
---
Jennifer came to Boys Town as a junior in high school. When she moved into our Boys Town Family Home, she was quiet and very reserved. Toward the end of her junior year, she began to step out of her comfort zone and step into a leadership role on campus.
That new role included being chosen to represent Boys Town youth at the Blue Water Bash, a fundraising event to support Boys Town's Okoboji Camp in Iowa. Every summer, Boys Town families head to the camp for a summer vacation.
As a high school senior, Jennifer was a varsity cheerleader and a soccer player. She was even chosen as captain of the soccer team. One of Jennifer's biggest accomplishments while at Boys Town was winning the Competing with Character award at our 2016 Booster Banquet.
By the time she graduated from Boys Town, Jennifer had grown from the quiet and reserved young lady who arrived at our Family Home into a confident leader who excelled in everything she tried.
Jennifer spent a lot of time thinking about where she wanted her life to go after Boys Town. She considered a career as a radiation tech or a sonographer, but nothing really stuck with her. It wasn't until halfway through her senior year that Jennifer began exploring law enforcement and becoming an FBI agent. Once she knew that was her career path, she developed a realistic plan to make it happen.
Jennifer will start her college education at Metropolitan Community College in Omaha, where she received the Governor's Scholarship (full tuition for two years). After completing her general credits there, she plans to transfer to a four-year university and finish up her schooling before applying for the FBI.
Jennifer has an incredible amount of determination and self-confidence. We have no doubt she will continue to work hard and push toward her goals until she achieves them.