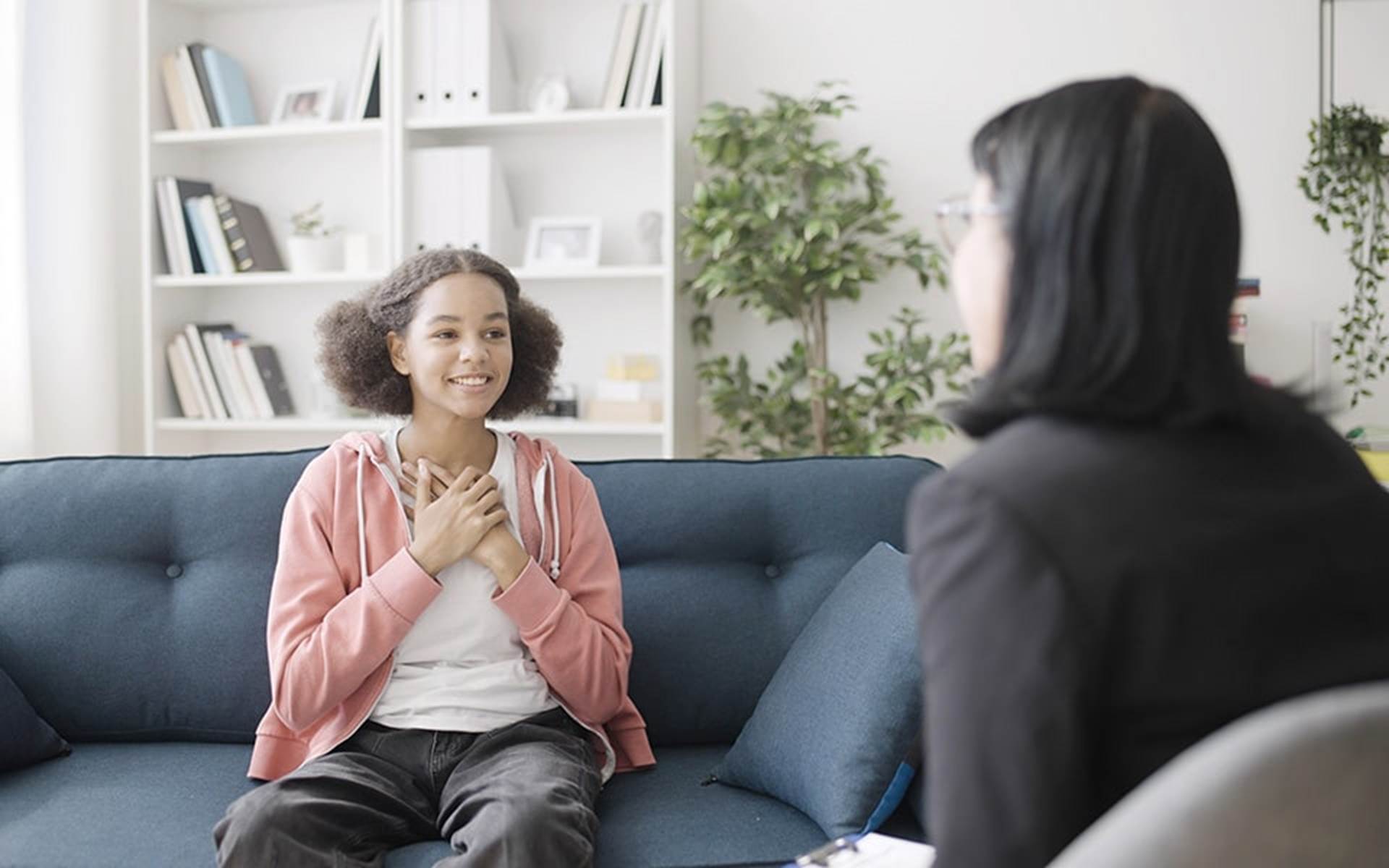 Boys Town Center for Behavioral Health's National Psychology Conference Stresses Serving Others with Humanity
---
Mental health is an important part of a child's health and well-being. It affects how children handle stress, relate to others and make healthy choices. Children who struggle with mental health issues often feel alone and their parents generally lack the tools to effectively manage the behaviors. Boys Town stresses that mental health problems do not define a person, and no one should ever feel that they are alone.
As leaders in children's mental health, the providers at the Boys Town Center for Behavioral HealthSM understand the issues that children and parents face. Serving others with heart and humanity, the team seeks to collaborate and share their findings and experience with others in the field. This year's Boys Town's National Psychology Conference: Bringing It Home, Sharing It Forward, for example, focused on parent training and best practices for dealing with children facing everything from mutism to learning disabilities.
Hosted at Boys Town's National Headquarters on June 10, the conference included an interdisciplinary audience of more than 75 psychologists, psychiatrists, post-doctoral and graduate students, and related staff. Boys Town was responsible for the program and its contents. Those attending had the opportunity to receive training and valuable resources from the mental health experts at Boys Town, who work with children and their families nationwide.  
Dr. Keith Allen, the Director of Psychology and Professor in Pediatrics and Psychology at Omaha's Munroe-Meyer Institute and the University of Nebraska Medical Center, kicked off the conference with a presentation on the Five Secrets of Effective Parent Training: Examining Underappreciated Process and Content Variables  Dr. Patrick Friman, Vice President of Behavioral Health at Boys Town and a Clinical Professor in the Department of Pediatrics at the University of Nebraska School of Medicine, gave the keynote address entitled, Sources of Behavior and Experience: Ontological/Phenomenological Perspectives on Clinical Practice.
A total of 12 break-out sessions, designed to share Boys Town's learnings and first-hand experience within a variety of mental health scenarios, were featured. These sessions stressed the vital importance of effectively bridging the gap between research and practice. "Continuing to serve with humanity was definitely a common thread of the entire conference," said Julie Almquist, M.S. LIMHP, Assistant Clinical Director at the Boys Town Center for Behavioral Health.
In addition to sponsoring this continuing-education opportunity for practicing psychologists and counselors, many conference attendees are currently involved in the Boys Town Center for Mental Health's Post-Doctoral Program. This important part of the Center's work provides training and experience for future Behavioral Health Clinic staff members in Omaha and at Boys Town's affiliate sites in other states.
"Every year, we hire between six and eight individuals for one-year internships at the Boys Town Center for Mental Health, said Dr. Friman. From that group, we invite the most interested candidates to apply to the Post-Doctoral Program that lasts another year. From that group, we pick the most interested to be staff. All the clinical directors at our affiliate site clinics were formerly interns and post-docs."
The behavioral health clinics that have opened at Boys Town's affiliate sites were a natural extension of the services that were being offered by the Center on Boys Town's Home Campus. Clinics are currently serving youth at Boys Town Nevada, Boys Town Central Florida, Boys Town South Florida and Boys Town Washington DC.
"The individuals who run these clinics trained with our team in Omaha to learn how to deliver clinical services to a community and to cultivate referrals from pediatricians," Dr. Friman said. "Then they transitioned to the sites and replicated what they learned here, just on a smaller scale."
Dr. Friman said some post-doctoral grads who previously worked at Boys Town have become well-known and prominent in their areas of expertise. They include Susan Swearer, a professor at UNL, who works with Lady Gaga on bullying projects; Doug Woods, who is internationally famous for developing the most effective treatment for Tourette's syndrome; and Ann Davis, one of the most successful researchers of obesity in the United States.
The Boys Town Center for Behavioral Health staff remains committed to serving clients with heart and humility, sharing their expertise by collaborating with others in the field nationwide and helping to educate and prepare the next generation of leaders in mental healthcare.