Legislators
​Public Policy and the Need for Multiple Care Options
for At-Risk Youth
Managing care and support systems for society's youth and families is a considerable challenge. Consider that…
Disruption rates in many foster care programs range from 38% to 57% in the first 18 months of a child's care, giving rise to potentially ongoing trauma for these youth.

Youth who enter foster care with significant behavior problems are much more likely to experience traumatic disruptions in care through multiple placements.

Preventing one at-risk youth from becoming another career criminal or long-term drug user can save society $3.75 million.
We believe it is vital that at-risk youth be served in their homes or competent foster care whenever possible. That's why more than 90% of the youth who receive Boys Town services are able to stay with their families or be placed in family-like settings.
Despite this fact, it is clear that our society needs more. That's why high-quality, family-based residential care is vitally needed across our country.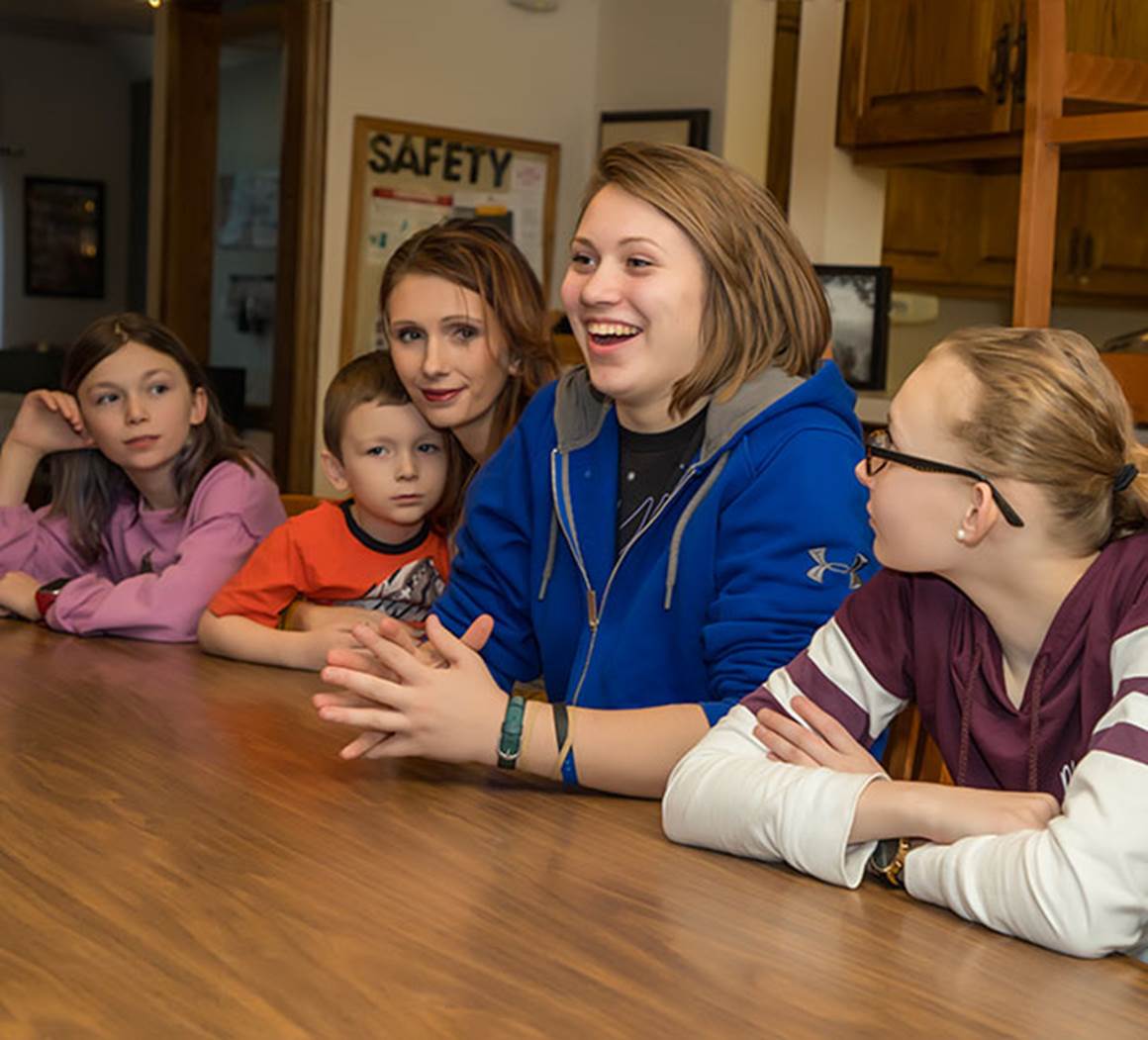 Evidence Shows the Way
Despite the objections of some who advocate against it, high-quality, family-based residential care has been shown to deliver the long-term results that our cities, states and nation need if we want to truly bring positive change to the child welfare system.
In fact, every dollar that is spent on high-quality, family-based residential care can save between $198 and $340 in long-term costs, thus providing quantifiable benefits and the opportunities to truly make a difference.
Why Family-Based Residential Care?
For some youth with serious behavioral or emotional problems, less-restrictive approaches such as foster or community care are simply not effective.
It is unrealistic to expect foster parents to manage the extreme behavior manifested by some youth.

The trained professionals in high-quality, family-based residential care are experienced at maintaining a safe environment free from abuse, crime, drugs and physical discipline, even when managing a home with multiple youth.

Youth with more serious behavior problems who have been placed in the evidence-based Boys Town Family Home ProgramSM have shown greater improvements than similar youth in traditional foster or community care settings.
Our society owes these children another option. The evidence-based Teaching Family Model and the Boys Town Family Home Program deliver improved outcomes and a safe environment for many of these children, at a lower long-term cost.